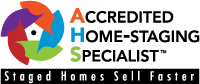 Home Staging is a series of steps that are implemented to make your home more attractive to buyers, home staging will make your home sell much faster by re–arranging existing household items such as furniture, paintings, ornamentals, and other items in your home, home staging in some cases requires additional items that can be temporarily added for showing purposes only and removed after the home has been sold. home staging speeds up selling your home.Download TIPS. You can also download an AHS_DIY_KIT to learn how to stage your home your self. As an Accredited Home–Staging Specialist, I can handle the challenge of turning your home into a "model home" – staging it effectively to sell at a top dollar and in record time. You've won half the battle by hiring me. Let's get started!, "LET ME BE YOUR REALTOR®!!!".
As a GREEN SPECIALIST I will be able to distinguish among "Green" homes and "Green" products. I will be able to identify the motivating factors for buyers and sellers to "Go Green" I carry the green specialist designation as an additional skill that can benefit any future home buyer who wants to buy a "green home", buying a green home can save you money on bills, live healthier and sleep comfortable known that there are no harmfull chemicals in the materials used to build your home, and you will be contributing to the enviroment by minimizing the impact cused by fossil fuels, so, going green may be the way to go. Contact me today if you're interested on a green home and I will help you trough out the process. "LET ME BE YOUR REALTOR!!!"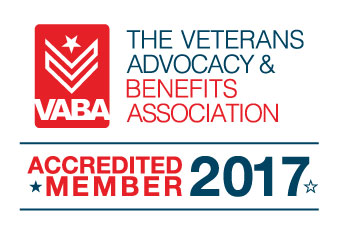 As a VABA acredited member you know I will not let you down when it comes to bselling or buying your home. I will do everything within my power to make sure you're are getting the best deal for your real estate, I will advice you with everything needed to have the best experience with your real estate transaction. Contact me today to get started and I will find you a new home, land or any commercial real estate you may need, I have access to a large real estate database, so, I will be able to help you just about any real estate you may need. "LET ME BE YOUR REALTOR!!!"

Whether your language is English, Spanish, or Italian, Your Real Estate transaction can be conducted in your language from the beginning to the end.
English
, I will comunicate with you in English and will guide you throug the transaction in your language.
(Español) Su transaction de real estate se puede llevar a cabo en su idioma, se le explicaran todos los detalles de su compra, venta, o renta en español.
(Italiano) Ti posso aiutare a comprar la tua prossima casa, io sono esperto in comprar e vender case, godersi la bella vita comprando una nuova casa, "PERMETTETEMI DI ESSERE IL VOSTRO AGENTE".